Aspen
A downloadable game for Windows
IMPORTANT INFO
The current development stage of Aspen is at Early Access. No no, not even that, the current builds on-site are Tech Demos. Anything, and everything is subject to change at any point during development, and the full release could look drastically different. This is simply a showcase of what the game could look like in the future. I hope you enjoy!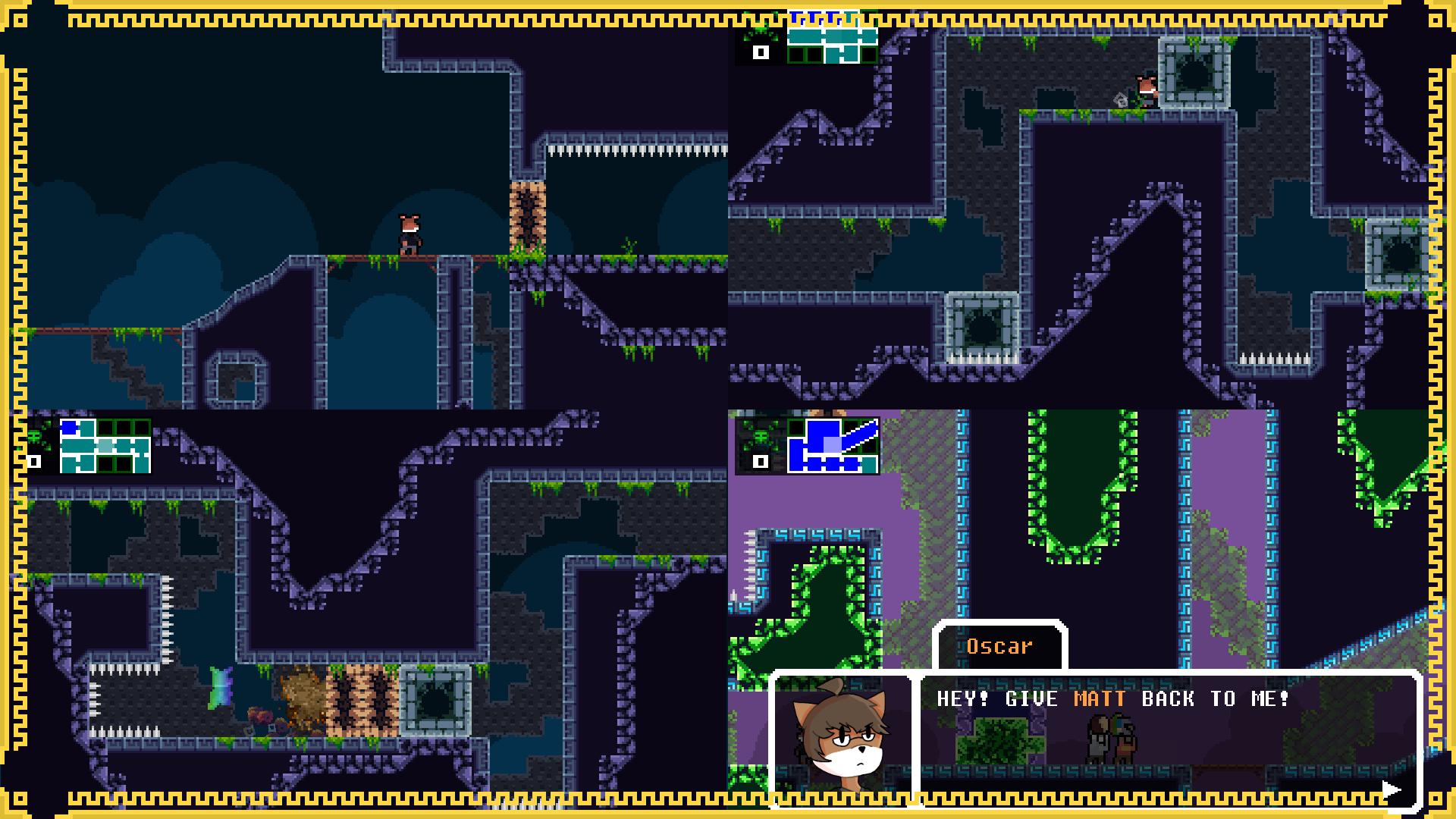 In the expansive game world of Aspen, the game follows Oscar, a young, Deer Animalis, whose species were thought to have gone extinct 14 years ago. When Oscar falls down a huge hole and ends up in Terra, an elusive underground world with Matt, his school bully, they'll have to work together to reach the Nexus Points which controls the barrier preventing them from leaving.

Journey through Terra, the expansive underground world in which Aspen is set
Play as Oscar, a 14-year-old Deer Animalis who must deactivate the various Nexus Points if he and Matt ever want to make it back to the surface
Make friends and discover other species of Animalis who mysteriously disappeared centuries before
Run, jump and roll yourself through hundreds of rooms to reach the temples which house the Nexus Points
All ages can enjoy the story, while still enjoying gameplay using Assist Mode
Default Controls:
Keyboard
Arrow Keys - Move Player
[Z] - Jump
[X] - Roll
[C] - Hang
[V] - Talk
Controller
D-Pad - Move Player
L-Stick - Move Player
[A] - Jump
[RT] - Roll
[LT] - Hang
[X] - Talk
Please keep in mind that only X-Input Type controllers will work with the game. D-Input has a low chance of working, but it might.
Download
Click download now to get access to the following files: