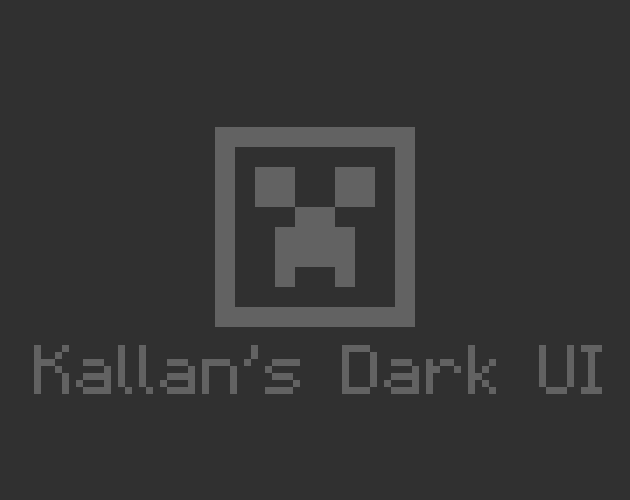 Kallan's Dark UI
We all have our individual UI preferences. Some of us prefer a nice crisp light theme, and some of us prefer a dark... Uh, dark theme. I personally prefer a dark theme, and have made a nice simple resource pack for a nice few versions of Minecraft!
You can use this resource pack in:
You're allowed to use it, under the following conditions:
You give credit to me in any videos you use the pack in
When credit is given, give a link to this website, and THIS website only
You are allowed to edit the pack to your liking, as long as you don't repost the pack
That's all there really is to it. Keep in mind that these rules are subject to change at any time.
I hope you enjoy using my Dark UI!
Download
Click download now to get access to the following files:
Kallan's Dark UI 1.12
111 kB
Kallan's Dark UI 1.13+
799 kB